Statistics
We have 8 guests online

Caritas Church - Ivano-Frankivsk
| | |
| --- | --- |
| Івано-Франківський Карітас провів заходи з ідентифікації постраждалих від торгівлі людьми | |
Wednesday, 22 June 2016 20:29
There are no translations available.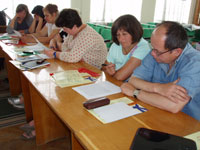 Щороку сотні тисяч людей у світі стають жертвами торгівлі людьми, але левова частина випадків торгівлі людьми так і залишається не виявленою. Ідентифікація є ключовим і дуже важливим елементом системи протидії торгівлі людьми та надання допомоги постраждалим. Згідно з міжнародними стандартами роботи з постраждалими, ідентифікація має відкривати їм доступ до негайної допомоги. При чому, це не мусить залежати від того, яка структура першою увійшла у контакт з особою, що ймовірно постраждала від торгівлі людьми.
Read more...
| | |
| --- | --- |
| Ivano-Frankivsk Caritas receives partners from Caritas Diocese of Fulda | |
Tuesday, 21 June 2016 16:33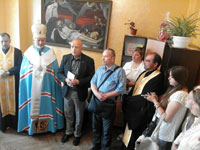 Caritas Diocese of Fulda delegation of six people visited the Caritas Ivano-Frankivsk. The participants of the visit in Ukraine are: head of the workshops Bernd Vistrakh, representative of disabled families Hizela Albersmayer, head of social services department Armin Shomberg, who is also responsible for the work with volunteers in the diocese Fulda, mass media officer Dr. Kristian Sharf, officer, who works with elderly people - Kristin Klintsing and employee of department of work with disabled people - Zibyulla Rayt.
Read more...
| | |
| --- | --- |
| Football - it's communication, it gives not only health, but it also builds your character and will | |
Wednesday, 15 June 2016 18:49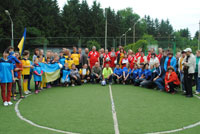 Friendly football match was held for disabled people and people with intellectual disabilities. Football brought together about 80 people, including children and young people with special needs - wards of the Leisure and Social Adaptation Centre, which acts on the basis of CF «Caritas Ivano-Frankivsk UGCC» and NGO «Confidence» (Dovirya) of Burshtyn, and, of course, their parents, volunteers and friends.
Read more...
| | |
| --- | --- |
| Ivano-Frankivsk Caritas taught the staff of local centers of state standards of home and palliative care | |
Wednesday, 01 June 2016 21:41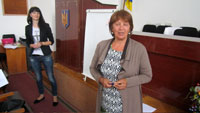 In the last days of May Caritas visited Dolyna (24/05/2016) and Tysmenytsya (31/05/2016) territorial centers of social service. Coaches - Olga Naschuk and Nadia Chuchuk during two days presented the State standards of home and palliative care, implementation of which will improve the quality of social services for people who need care and support.
Read more...
| | |
| --- | --- |
| The right to love and care: Caritas held a Children's Protection Day | |
Wednesday, 01 June 2016 19:02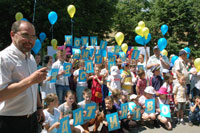 On the 30th of May on Sheptytsky Square Ivano-Frankivsk Caritas arranged a holiday for its wards on the occasion of the International Children's Protection Day.
More than 60 people - children and youth with special needs and children who are in difficult circumstances with their parents, participated in the information campaign "Every child deserves a happy childhood."
Read more...
<<

Start

<

Prev

1

2 3 4 5 6 7 8 9 10 Next > End >>


Page 1 of 89