Statistics
We have 10 guests online

Caritas Church - Ivano-Frankivsk
| | |
| --- | --- |
| У Івано-Франківських вузах відбувається інформаційна виставка "Дізнайся більше про торгівлю людьми" | |
Wednesday, 19 October 2016 16:37
There are no translations available.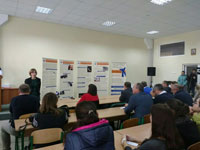 18 жовтня Європейська спільнота відзначає День боротьби із торгівлею людьми. Цього дня в Івано-Франківському університеті права імені Короля Данила відкрилася пересувна виставка "Дізнайся більше про торгівлю людьми", яка розповідає студентам про работоргівлю загалом та допоможе не стати жертвою цього ганебного злочину. Захід організували благодійний фонд "Карітас Івано-Франківськ УГКЦ" та департамент соціальної політики Івано-Франківської ОДА.
Read more...
| | |
| --- | --- |
| The future of good deeds is in your hands | |
Wednesday, 19 October 2016 13:59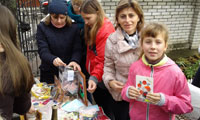 For the fourth time community of Ivano-Frankivsk joined to support the work of "Caritas Ivano-Frankivsk" to help children and youth with special needs. As a part of the action «The future of good deeds is in your hands», which took place on the of festival of the Protection of the Holy Virgin, on nine parishes it was collected 45 544,60 UAH of charitable donations.
Read more...
| | |
| --- | --- |
| Caritas started the information campaign "Ivano-Frankivsk - European city without human trafficking!" | |
Tuesday, 04 October 2016 19:37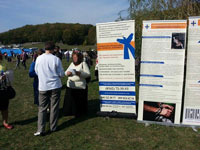 On Sunday, October 2nd, 2016, Caritas Ivano-Frankivsk started monthly information campaign dedicated to the celebration of the EU Anti-Trafficking Day, which the European community marks every year on October 18. The campaign began with the information event "Find out more about human trafficking!".
Several thousand pilgrims who came to the Pilgrimage Center of Virgin Mary in the Pohonya village, besides the opportunity of spiritual renewal get the opportunity to increase their awareness of human trafficking and safe migration.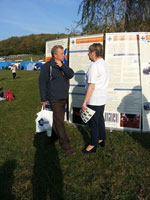 Individual counselling of Caritas workers, distribution of information materials contributed to the formation of conscious attitude to migration intentions to minimize the probability of falling into a situation of human trafficking.
"I have never thought that the situation with human trafficking is so widespread. I knew that that there is such problem, that first they are recruited, then they are being exploited, but I have never thought that Ukraine is the leader among the former post-Soviet states on the scale of such crime. Therefore, I believe that it is great when Caritas during the crowded pilgrimage draws attention to these problems and inform people where to get help,"- said Jaroslav Kadlub, who also had experience of working abroad and in the near future is going to the Czech Republic again.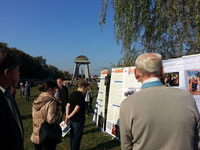 Caritas in its work appeals to such human values ​​ as freedom, free choice, comfort and independence. Therefore, during October will Caritas will have three more information actions in the parishes of the UGCC in Ivano-Frankivsk region to spread information to as many people as possible to identify victims of human trafficking and to provide information about the possibility of getting help from Caritas and the state within the National mechanism of interaction.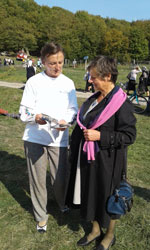 Caritas Ivano-Frankivsk started its work in assisting victims of human trafficking in 2004. Through the work of the Advisory Centre for assistance to victims of human trafficking 165 people, including men, women and even children, were able to get comprehensive reintegration assistance, including legal, medical, psychological, financial, educational and other assistance depending on individual needs. Since 2012, thanks to the cooperation with the Department of Social Policy of Ivano-Frankivsk Regional State Administration, that is the coordinator of activities in combating human trafficking in the region, is introduced the mechanism of subjects interaction, that carry out activities in combating human trafficking. With their help this vulnerable population group gets assistance.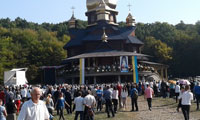 It should be reminded that on the 17th of November, 2005 was signed the Council of Europe Convention "On combating human trafficking." Ukraine, which also ratified the Council of Europe Convention "On combating human trafficking", improves the system of assistance to victims funded by government agencies, and the court procedures for case management.
We warn criminals: "Human is not a product! Human life is not an item of trade!"
Read more...
| | |
| --- | --- |
| Ivano-Frankivsk student volunteers delivered diapers for seriously ill patients living in geriatric homes | |
Friday, 30 September 2016 19:18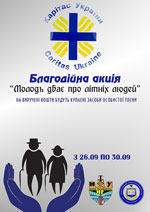 As part of the charity action "Youth takes care of the elderly" students of three higher educational institutions of Ivano-Frankivsk collected 3,465 UHA of charitable donations for which was purchased 294 diapers for Ivano-Frankivsk geriatric home. In this action took part students of Vasyl Stefanyk Precarpathian National University, Ivano-Frankivsk National Technical University of Oil and Gas and Ivano-Frankivsk Law Institute of National University "Odessa Law Academy". The aim of the action was to attract the attention of students and the public to the problems of ill lonely elderly people, and also to show the example of social service of student volunteers.
Read more...
| | |
| --- | --- |
| Wards of the project "Palliative Care" attended a training course for caring for patients with stomas | |
Thursday, 29 September 2016 19:14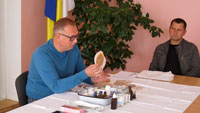 Recently in Ukraine, as in the whole world, has significantly increased the number of people with colostomy prolapse. So far, there isn't any official register of patients with colostomy prolapse, but according to epidemiological and population data there are about 70 000 colostomy patients in Ukraine.
Read more...
<<

Start

<

Prev

1

2 3 4 5 6 7 8 9 10 Next > End >>


Page 1 of 93