Statistics
We have 15 guests online

Caritas Church - Ivano-Frankivsk
| | |
| --- | --- |
| Children Drew the World: Frankivsk Caritas Organized a Drawing Competition among Schoolchildren | |
Friday, 22 June 2018 17:48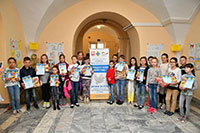 On Friday, June 22, the announcement of the results of the drawing competition among pupils "Draw the World" was held. The contest was organized by the Caritas Ivano-Frankivsk Charitable Fund of the UGCC within the framework of the project "Uniting People for Peace". The initiative aims to unite people by building bridges of understanding. The presentation of drawings was held in Ivano-Frankivsk Regional Museum.
Read more...
| | |
| --- | --- |
| The Temple Built by the Ivano-Frankivsk Archdiocese of the UGCC Was Consecrated in Volnovaha | |
Monday, 18 June 2018 13:08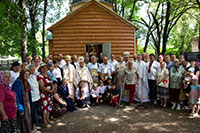 On Sunday, June 17 the Temple of the Annunciation of the Blessed Virgin Mary was opened and consecrated in the front-line town of Volnovaha. According to the decision of the Synod of Bishops of the UGCC the temple was erected by the efforts of the believers of the Ivano-Frankivsk Archdiocese.
Solemn Divine Liturgy was headed by Sinkel of the Social Service of the Ivano-Frankivsk Archeparchy and the director of the charity fund Ivano-Frankivsk Caritas Father Volodymyr Chornii.
Read more...
| | |
| --- | --- |
| Ivano-Frankivsk Caritas Realized Training for Social Workers of the Kalush Territorial Center | |
Wednesday, 13 June 2018 17:33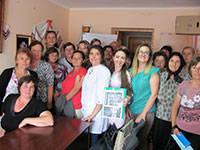 Thanks to well-coordinated cooperation with the Kalush Regional Center for Social Services the caretakers of the Ivano-Frankivsk Caritas Home-care Project have the opportunity to share their knowledge and skills with their colleagues – social workers who visit day-to-day sick and elderly single adults.
Read more...
| | |
| --- | --- |
| Caritas Ivano-Frankivsk Announces Contest for Documentary Story "Human Fate in Test Times" | |
Wednesday, 06 June 2018 13:28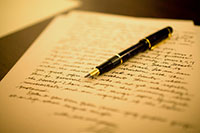 The purpose of the contest is to preserve the memory of the tragic past of the Ukrainian people, to establish links between generations, to destroy stereotypes about the elderly, to recognize the life experience of persons persecuted during the times of National Socialism and the Stalin totalitarian regime in order to establish historical truth and construct relationships on the basis of mutual assistance and mutual responsibility.
Representatives of pupils and students of the city and region, journalists, volunteers, and the close environment of the elderly, victims of totalitarian regimes can take part in the competition.
Read more...
| | |
| --- | --- |
| The Family Festival Unites Families in Ivano-Frankivsk | |
Tuesday, 29 May 2018 14:15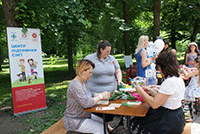 On May 27, Sunday, Ivano-Frankivsk hosted a family festival. The day off and the sunny weather helped to keep parents and children together. The family festival was held in the park of culture and rest named after Taras Shevchenko.
Caritas Ivano-Frankivsk joined the family holiday and prepared a variety of creative activities for families. Adults had the opportunity to learn the drawing of wool paintings, while in the meantime, the children had a choice of various master classes for every taste: drawing on pebbles, making paper flowers, postcards. Children also liked to make a family tree, recalling all of their relatives.
Read more...
<< Start < Prev 1 2 3 4 5 6 7 8 9

10

Next > End >>


Page 10 of 126