Statistics
We have 7 guests online

Caritas Church - Ivano-Frankivsk
| | |
| --- | --- |
| Франківський Карітас закликає підтримати стареньких самотніх людей та важкохворих | |
Friday, 02 November 2018 12:13
There are no translations available.
Карітас Івано-Франківськ опікується старенькими самотніми людьми, які потребують домашньої опіки та важкохворими, яким необхідний догляд та медикаменти. Наразі близько 200 людей отримають допомогу. Допомога здійснюється за фінансової підтримки Карітасу України (проект Домашня опіка).
Закликаємо усіх небайдужих долучитися до доброї справи!
Підтримати:
1)надіслати смс на номер 88010 вартістю 5 грн для всіх операторів мобільного зв'язку України;
2) пожертвувавши кошти через лікпей, зазначивши "на підтримку проекту "Домашня опіка"
https://www.liqpay.ua/uk/checkout/card/i17281127004
3) через платіжні термінали EasyPay UA
https://www.youtube.com/watch?v=nbfmVptAWlk
4) за банківськими реквізитами
МБФ Карітас України
Код ЄДРПОУ 21695710
ПАТ Кредобанк
МФО 325365
Р/р 26 00407913626
Як підтримати діяльність Карітасу: Відео-інструкція
| | |
| --- | --- |
| Delicious Bouquets or How did the ATO Member's Wife Start Her Own Business | |
Wednesday, 10 October 2018 16:30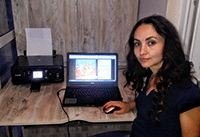 Liudmyla Luchynis a mother of three children. She lives in Frankivsk. She produces tasty gift bouquets. Before the pursuit of their own business, the difficulty was prompted. And now the woman has so many orders that her children and husband help her. All this was due to the self-employment project implemented by Caritas Ivano-Frankivsk. Now mother of a large family pleases clients with her products, gives master classes on television and visits orphans.
Read more...
| | |
| --- | --- |
| Франківський Карітас допоможе важкохворим мешканцям міста та області засобами догляду | |
Thursday, 04 October 2018 14:28
There are no translations available.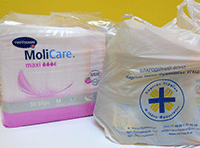 Карітас Івано-Франківськ оголошує прийом заяв для надання допомоги у вигляді засобів догляду (памперси, одноразові пеленки, калоприймачі).
Плануємо охопити 20 важкохворих мешканців м. Івано-Франківська таобласті.
На допомогу можуть розраховувати:
важкохворі з малозабезпечених родин, розмір доходів на одного члена сім'ї не повинен перевищувати 2470 грн.;

одинокі та одиноко проживаючі люди літнього віку, які потребують сторонньої допомоги або особи з І групою інвалідності, які потребують сторонньої допомоги.
Read more...
| | |
| --- | --- |
| Caritas Ivano-Frankivsk Joins the Greetings on the Occasion of the Day of the Elderly | |
Tuesday, 02 October 2018 20:27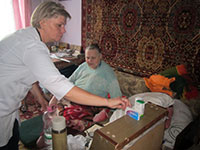 The land generously rewards people to rich gain when the autumn comes. With the onset of autumn in our lives, we get a great treasure of knowledge and life experience. The current generation of elderly people is a generation that carried on its shoulders the weight of the Great Patriotic War, rebuilt the ruins, rose from knees, created for us the present, gained independence and, unfortunately, today we are going through our disagreement again.
Read more...
| | |
| --- | --- |
| Річний звіт | |
Wednesday, 26 September 2018 13:51
There are no translations available.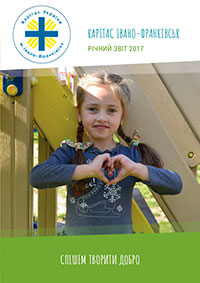 << Start < Prev 1 2 3 4 5 6 7 8

9

10 Next > End >>


Page 9 of 128