Statistics
We have 9 guests online

Caritas Church - Ivano-Frankivsk
| | |
| --- | --- |
| The Youth from Volnovakha Took Part in the Work of the Integration Camp in Carpathian Region | |
Monday, 27 August 2018 16:38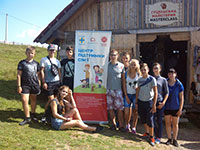 The youth from Volnovakha and Myrnyi came to the Carpathian region within the framework of the youth exchange program. Girls and boys aged 15 to 17 years spent a week relaxing in a camp in the village of Yablunytsa, Yaremche district.
An integration camp for young people was organized by Frankivsk Caritas in cooperation with Caritas Volnovakha.
Read more...
| | |
| --- | --- |
| Born a Healthy Baby. Frankivsk Caritas Takes Care of HIV-Infected Pregnant Women | |
Wednesday, 22 August 2018 15:28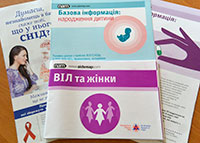 HIV does not distinguish between age, sex or abundance. The difference is that someone has long been living with it, others have only learned. How to live with HIV, is it possible to give birth to a healthy child and how to learn to tolerate HIV-infected people? Ivano-Frankivsk Caritas has for 10 years been taking care of HIV-infected pregnant women and HIV-positive children.
Read more...
| | |
| --- | --- |
| Growing up in Faith is Required Every Day. How Was the Passage to Krylos | |
Monday, 06 August 2018 18:24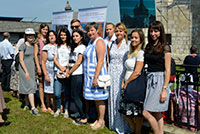 Ivano-Frankivsk Caritas participated in the all-Ukrainian patriarchal pilgrimage in the village of Krylos which took place on August 4-5 this year.
Thousands of Christians came to the holy place in the Carpathian region to pray, worship the Galician miraculous icon of the Mother of God, drink the healing water, purify themselves from sin and be faithful.
Read more...
| | |
| --- | --- |
| Франківський Карітас розпочинає благодійну акцію «Перший портфелик 2018» | |
Wednesday, 01 August 2018 15:43
There are no translations available.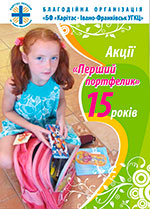 Акція стартує 1 серпня і триватиме місяць. За цей час Карітас Івано-Фраківськ планує зібрати кошти для придбання портфеликів першокласникам.
Портфелики будуть повністю укомплектовані усім необхідним шкільним приладдям. Допомогу отримають діти з сімей, що опинилися у складних життєвих обставинах.
Цього року допомоги потребують близько 100 першокласників. Це діти-сироти, діти з малозабезпечених та багатодітних сімей, діти учасників АТО та загиблих воїнів, діти внутрішньо переміщених осіб.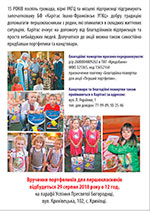 Карітас Івано-Франківськ вже 15 років поспіль допомагає зібрати дітей до школи. До благодійності долучаються підприємців та просто небайдужі люди.
Благодійна організація закликає усіх долучитися до збору коштів.
Благодійні пожертви просимо перераховувати на розрахунковий рахунок Карітасу з приміткою «Благодійна пожертва для акції «Перший портфелик 2018»:
БО БФ «Карітас Івано-Франківськ УГКЦ»
р/р 2600004809263
в ПАТ «Кредобанк»
МФО 325365
Код 13652164
Також долучитися до акції можна самостійно придбавши портфелик та канцтовари. Благодійні пожертви приймаються за адресою: вул. Лесі Українки, 1.
За детальнішою інформацією звертайтеся за телефонами:
77-99-89, 50-25-46.
Умови акції та критерії відбору отримувачів допомоги:
ПОЛОЖЕННЯ про акцію
| | |
| --- | --- |
| Give Each Other your Time or How does the Family Support Center Arrange a Joint Activity for Parents and Children | |
Tuesday, 31 July 2018 15:51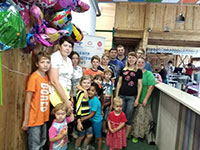 One of the languages of love is the time. Everyone decides how to give it. It can be walks, trips, communication, meetings. The main thing is attention to each other and sincere conversations.
Mutual activity for parents and children is a great opportunity to remove barriers in communication and to reach agreement. One of the weekdays was spent by families visiting the Family Support Center of Ivano-Frankivsk Caritas.
Read more...
<< Start < Prev 1 2 3 4 5 6 7 8

9

10 Next > End >>


Page 9 of 126