Statistics
We have 23 guests online

Caritas Church - Ivano-Frankivsk
| | |
| --- | --- |
| Give Each Other your Time or How does the Family Support Center Arrange a Joint Activity for Parents and Children | |
Tuesday, 31 July 2018 15:51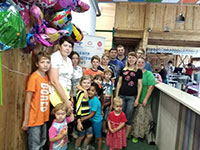 One of the languages of love is the time. Everyone decides how to give it. It can be walks, trips, communication, meetings. The main thing is attention to each other and sincere conversations.
Mutual activity for parents and children is a great opportunity to remove barriers in communication and to reach agreement. One of the weekdays was spent by families visiting the Family Support Center of Ivano-Frankivsk Caritas.
Read more...
| | |
| --- | --- |
| Caritas Ivano-Frankivsk Purchased Household and Video Equipment for Self-Help Structures of Youth with Disabilities Operating in the Carpathian Region | |
Monday, 02 July 2018 16:41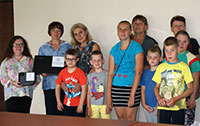 During the last four years Caritas Ivano-Frankivsk has been working on creating self-help structures for children and young people with disabilities living in Ivano-Frankivsk regions.The goal of such centers is to integrate young people with disabilities into society, self-realization, support for parents and relatives.For this purpose trainings on social adaptation, creative circles, works in workshops, self-advocacy trainings are held in the centers.
Read more...
| | |
| --- | --- |
| Children Drew the World: Frankivsk Caritas Organized a Drawing Competition among Schoolchildren | |
Friday, 22 June 2018 17:48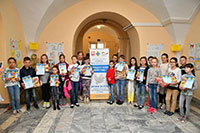 On Friday, June 22, the announcement of the results of the drawing competition among pupils "Draw the World" was held. The contest was organized by the Caritas Ivano-Frankivsk Charitable Fund of the UGCC within the framework of the project "Uniting People for Peace". The initiative aims to unite people by building bridges of understanding. The presentation of drawings was held in Ivano-Frankivsk Regional Museum.
Read more...
| | |
| --- | --- |
| The Temple Built by the Ivano-Frankivsk Archdiocese of the UGCC Was Consecrated in Volnovaha | |
Monday, 18 June 2018 13:08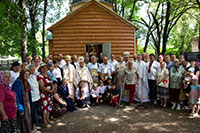 On Sunday, June 17 the Temple of the Annunciation of the Blessed Virgin Mary was opened and consecrated in the front-line town of Volnovaha. According to the decision of the Synod of Bishops of the UGCC the temple was erected by the efforts of the believers of the Ivano-Frankivsk Archdiocese.
Solemn Divine Liturgy was headed by Sinkel of the Social Service of the Ivano-Frankivsk Archeparchy and the director of the charity fund Ivano-Frankivsk Caritas Father Volodymyr Chornii.
Read more...
| | |
| --- | --- |
| Ivano-Frankivsk Caritas Realized Training for Social Workers of the Kalush Territorial Center | |
Wednesday, 13 June 2018 17:33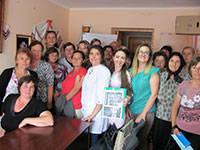 Thanks to well-coordinated cooperation with the Kalush Regional Center for Social Services the caretakers of the Ivano-Frankivsk Caritas Home-care Project have the opportunity to share their knowledge and skills with their colleagues – social workers who visit day-to-day sick and elderly single adults.
Read more...
<< Start < Prev 1 2 3 4 5 6 7 8

9

10 Next > End >>


Page 9 of 126