Statistics
We have 23 guests online

Caritas Church - Ivano-Frankivsk
| | |
| --- | --- |
| Франківський Карітас допоможе важкохворим мешканцям міста та області засобами догляду | |
Thursday, 04 October 2018 14:28
There are no translations available.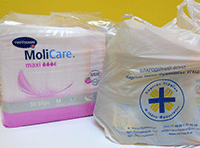 Карітас Івано-Франківськ оголошує прийом заяв для надання допомоги у вигляді засобів догляду (памперси, одноразові пеленки, калоприймачі).
Плануємо охопити 20 важкохворих мешканців м. Івано-Франківська таобласті.
На допомогу можуть розраховувати:
важкохворі з малозабезпечених родин, розмір доходів на одного члена сім'ї не повинен перевищувати 2470 грн.;

одинокі та одиноко проживаючі люди літнього віку, які потребують сторонньої допомоги або особи з І групою інвалідності, які потребують сторонньої допомоги.
Read more...
| | |
| --- | --- |
| Caritas Ivano-Frankivsk Joins the Greetings on the Occasion of the Day of the Elderly | |
Tuesday, 02 October 2018 20:27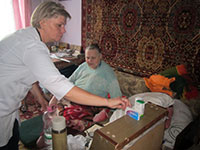 The land generously rewards people to rich gain when the autumn comes. With the onset of autumn in our lives, we get a great treasure of knowledge and life experience. The current generation of elderly people is a generation that carried on its shoulders the weight of the Great Patriotic War, rebuilt the ruins, rose from knees, created for us the present, gained independence and, unfortunately, today we are going through our disagreement again.
Read more...
| | |
| --- | --- |
| Річний звіт | |
Wednesday, 26 September 2018 13:51
There are no translations available.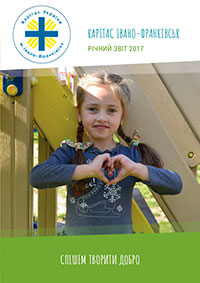 | | |
| --- | --- |
| Caritas Ivano-Frankivsk Builds Centers for Youth with Disabilities in Kolomyia and Chernivtsi | |
Monday, 17 September 2018 17:16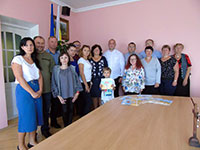 Caritas Ivano-Frankivsk has been taking care of children and youth with disabilities for over ten years.The charitable organization helps not only those who live in Ivano-Frankivsk but it also creates self-help groups in the districts. For four years in a row centers have been set up at Burshtyn, Tysmenytsia, Kalush, Bohorodchany, Rozhniativ, Otynia and Verkhnia.Newly established centers are already operating in Vytvytsia and Bilshivtsi.In the centers children and youth take part in trainings, master classes. They spend leisure time together.
Read more...
| | |
| --- | --- |
| The Youth from Volnovakha Took Part in the Work of the Integration Camp in Carpathian Region | |
Monday, 27 August 2018 16:38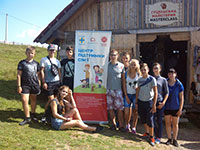 The youth from Volnovakha and Myrnyi came to the Carpathian region within the framework of the youth exchange program. Girls and boys aged 15 to 17 years spent a week relaxing in a camp in the village of Yablunytsa, Yaremche district.
An integration camp for young people was organized by Frankivsk Caritas in cooperation with Caritas Volnovakha.
Read more...
<< Start < Prev 1 2 3 4 5 6 7

8

9 10 Next > End >>


Page 8 of 126