Statistics
We have 4 guests online

Caritas Church - Ivano-Frankivsk
| | |
| --- | --- |
| The Life of the Disabled Persons in Society: To Feel Their Isolation it is Enough to Change Roles for a Moment | |
Monday, 17 December 2018 19:08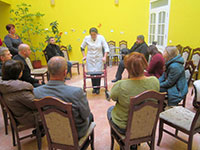 When you are young and healthy, full of optimism and hopes in the morning you rush your native street, then in most cases you do not even think about what great happiness the Lord gives you. You can wake up in the morning and leave bed without difficulty, get dressed and go home, go to study either to work and communicate with your friends. You live active the whole day ... And if you accidently see a person with disabilities you can think over that you are happy and you can say whispering, "God, forbid to be in such a situation ..."
Read more...
| | |
| --- | --- |
| Caritas Has Organized an Information Campaign Devoted to the AIDS Day | |
Wednesday, 05 December 2018 22:19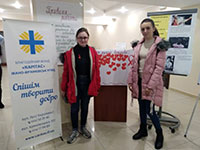 Every year on December 1, our planet celebrates the AIDS Day.On this day, statistics are available in all mass media on the prevalence of HIV infection, the rate of epidemic growth and mortality among HIV-infected people. But most people do not think that this problem can affect us, our children, our relatives and friends.
Read more...
| | |
| --- | --- |
| If your relatives suffer trouble, then all of you must be stocked with kindness, mercy, faith, patience, moral and physical strength and KNOWLEDGE | |
Friday, 23 November 2018 14:18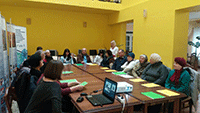 On November 22, 2018, employees of Ivano-Frankivsk Caritas shared their knowledge and experience with relatives of seriously ill people which are patronized by Caritas. The doctors of the palliative care project, Olia Nashchuk and Olia Troshchuk, trained the training participants on how to properly care for their relatives in order to prevent the formation of bedsores.
Read more...
| | |
| --- | --- |
| Франківський Карітас закликає підтримати стареньких самотніх людей та важкохворих | |
Friday, 02 November 2018 12:13
There are no translations available.
Карітас Івано-Франківськ опікується старенькими самотніми людьми, які потребують домашньої опіки та важкохворими, яким необхідний догляд та медикаменти. Наразі близько 200 людей отримають допомогу. Допомога здійснюється за фінансової підтримки Карітасу України (проект Домашня опіка).
Закликаємо усіх небайдужих долучитися до доброї справи!
Підтримати:
1)надіслати смс на номер 88010 вартістю 5 грн для всіх операторів мобільного зв'язку України;
2) пожертвувавши кошти через лікпей, зазначивши "на підтримку проекту "Домашня опіка"
https://www.liqpay.ua/uk/checkout/card/i17281127004
3) через платіжні термінали EasyPay UA
https://www.youtube.com/watch?v=nbfmVptAWlk
4) за банківськими реквізитами
МБФ Карітас України
Код ЄДРПОУ 21695710
ПАТ Кредобанк
МФО 325365
Р/р 26 00407913626
Як підтримати діяльність Карітасу: Відео-інструкція
| | |
| --- | --- |
| Delicious Bouquets or How did the ATO Member's Wife Start Her Own Business | |
Wednesday, 10 October 2018 16:30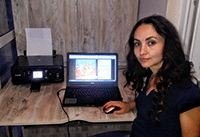 Liudmyla Luchynis a mother of three children. She lives in Frankivsk. She produces tasty gift bouquets. Before the pursuit of their own business, the difficulty was prompted. And now the woman has so many orders that her children and husband help her. All this was due to the self-employment project implemented by Caritas Ivano-Frankivsk. Now mother of a large family pleases clients with her products, gives master classes on television and visits orphans.
Read more...
<< Start < Prev 1 2 3 4 5 6

7

8 9 10 Next > End >>


Page 7 of 126